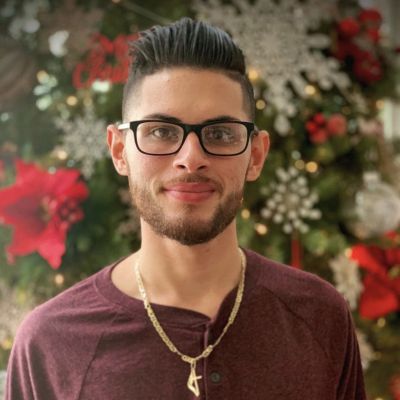 Hello everyone, my name is Fabian Burgos-Adorno and it is my pleasure to have been offered and brought on as the Youth and Young Adult Minister. Wish I could get to know you all face to face but there will be a time for that. For now, let me tell you a little about myself. I am 22 years old and currently live in Chesterfield, New Jersey with my family. I had the pleasure of being an intern here at Morristown UMC last year under pastor Charles Perez, helping primarily in the Soccer Ministry and Drumming Ministry. Throughout my years in the church I have fallen in love with the life morals that religion can teach people and help them navigate the journey that is life. I truly believe that through faith, you can learn how to deal with not only faith testing experiences but everyday life experiences. My dream and mission while I'm here is to create a place where not only youth can seek and make a connection with the Lord but also open their eyes to how God too works in their everyday lives. God Bless you all, lets journey together in His holy name.
---
To contact Fabian Burgos-Adornos, Youth and Young Adult Minister
please use the form below.