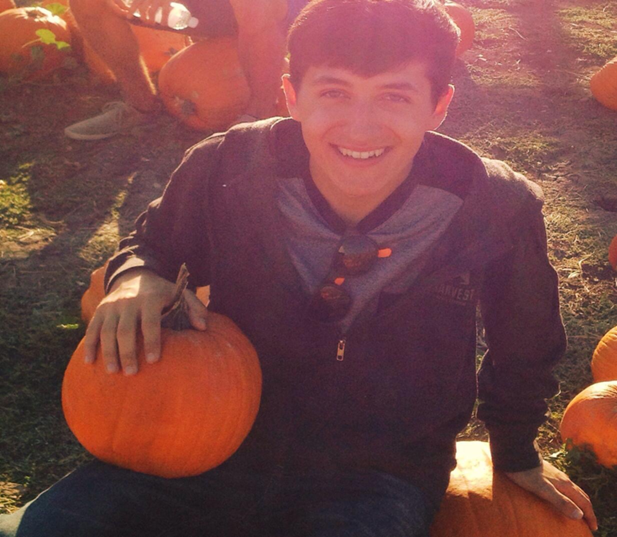 Hey y'all!
My name is (Dom)inick Batchi. I am a Midwestern boy from Canton, OH. I have recently relocated to Madison, NJ, where I will be in-person for my 2nd year of the M.Div program at Drew University Theological School.
A quick and recent snapshot of what I have been up to...
After finishing my undergraduate degree in Pastoral Ministry and making lattes at Starbucks, I was offered a summer position as Interim Student Ministry Director at the church I had been serving at. Shortly after finishing my time there, I decided to take a gap year to move to NJ to get settled in before starting at Drew; however, due to the threat of the global pandemic, I had to temporarily relocate back home. So, unfortunately, my time in-state was shortly spent up until now. In pushing through the many limitations that a first year graduate student experiences while starting the program fully online, I am grateful to be spiritually thriving as a fully in-person student for this academic year. I am also incredibly grateful to be spending my second year serving and getting to know the community of Morristown, NJ.
Hobbies: Traveling, Cooking/Baking, Photography, Reading, and Gaming
Favorite place I've visited: Warsaw, Poland
Current book I'm reading: Dune by Frank Herbert
Six words used to describe me as a religious leader: Easygoing, Empathetic, Goofy, Inclusive, Intentional, and Tenacious.
What I look forward to: I've had the privilege of serving in many different congregations, with my focus always being in student ministry, but have yet to have been a part of a UMC setting. So I look forward to being surrounded by a diverse landscape of people who have experienced the Divine in so many different, yet transformative ways. I also look forward to joining a congregation that presently seeks to engage in the lives of the community through a focus on service, fellowship, and social justice initiatives.
---
To contact Dominick Batchi, Seminary Intern
please use the form below.