The Jubilation Ringers are our handbell choir! In order to care for all our members, we are currently split into two smaller ensembles. We rehearse every week, limiting our time indoors to only 30 minutes, and make video-recordings that are included in our weekly Sunday services. We also present micro-concerts outdoors on Sundays at 1 p.m. when the weather is fine. We are currently accepting ringers from total beginner to advanced and will create more small ensembles as necessary. If you don't read music, no problem! There's no better time to learn, and perhaps no better way to start than with handbells.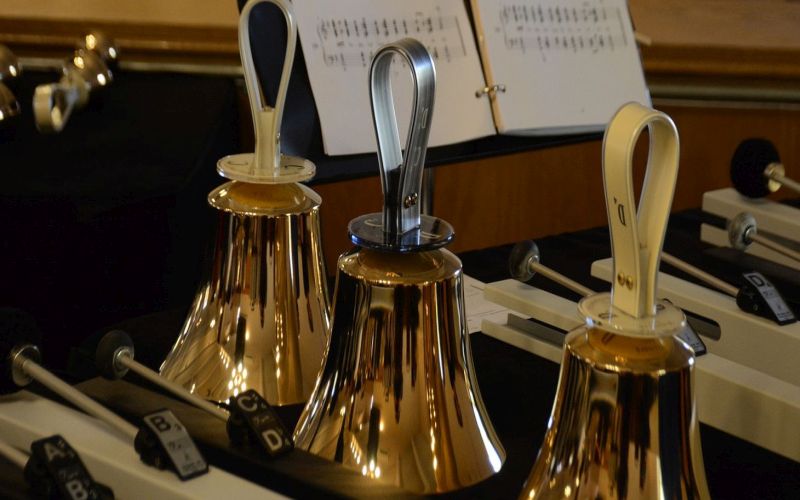 Exploring Music with Maestra Sarah is a new YouTube series launching Spring 2021, hosted by Sarah Michal, our very own Director of Music Ministries. Geared primarily toward the youngest members of our church, it will also include content for parents and anyone who wants to practice experiencing music and God in their daily life.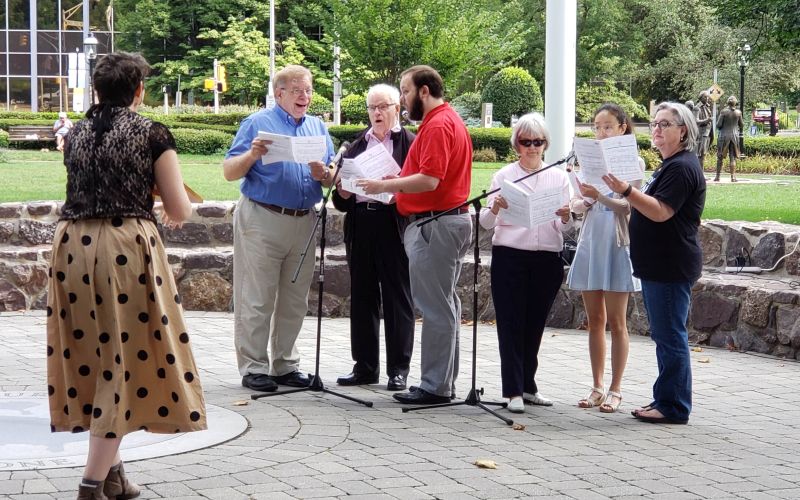 Here are some other active ministries that we had in the "before-times" and that will be back as soon as it is safe for all:
Chancel Choir: a choir for people aged high school and up. We rehearse weekly on Thursdays from 7:30-9:30 and sing every in every 10:15 a.m. service, plus in special services and events throughout the year.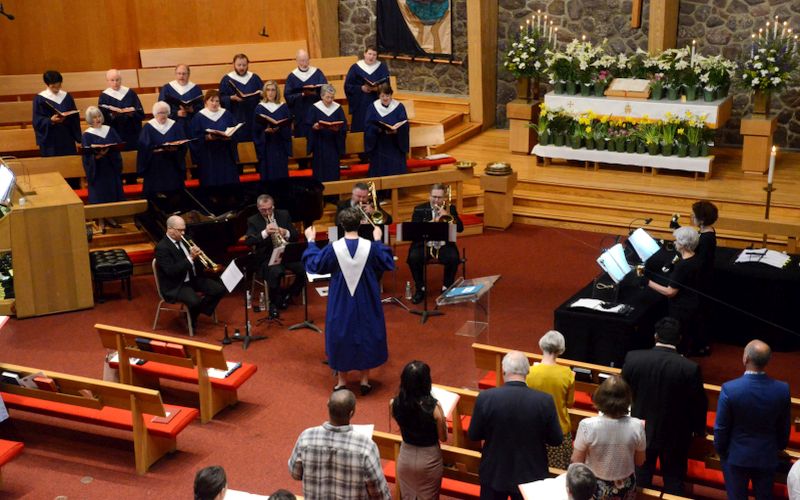 Kids of the Kingdom: our children's choir for all in Sunday School. Rehearsal takes place as a part of the weekly curriculum on Sunday mornings.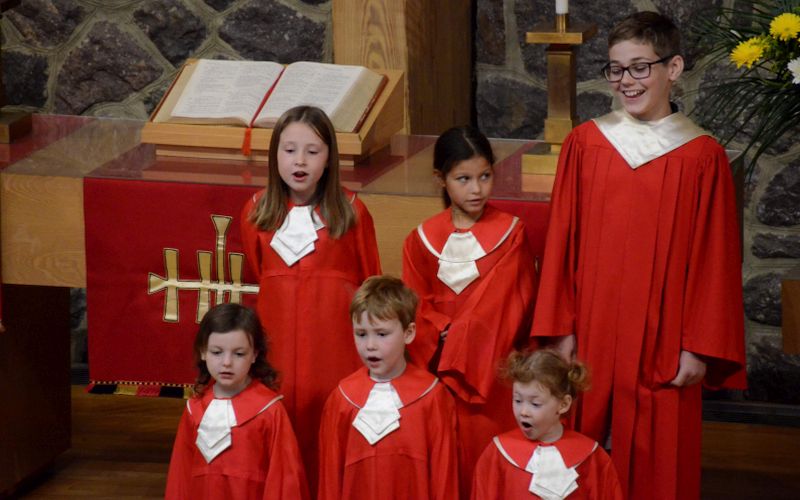 [email protected] Concert Series is made up of two nesting sets of concerts: Music At Noon are 30-minute lunchtime concerts on Thursdays in December and January; and Abendmusik (which is German for evening-music) are full-length Saturday night concerts throughout the year. [email protected] is celebrating our 40th anniversary and will return as soon as it is safe for folks to gather indoors.